Cecil's Last Stand
A downloadable game for Windows, macOS, and Linux
Warning
This game contains a flashing image. Just the one, though.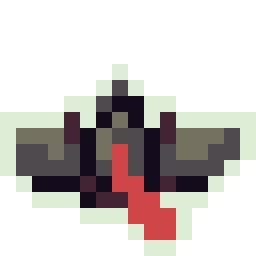 About
Cecil's Last Stand is a simple, yet frantic arcade action game about defending yourself against innumerable odds. Swing your shield around wildly to block a hail of oncoming projectiles until the bitter end...
Controls
Use W, A, S, D or the arrow keys to steer your shield. Press escape to pause, unpause, begin and restart the game.
License
This game's source code has been released under the terms of the MIT Open Source License. You can view it most easily on GitHub.
The game's assets are available under a Creative Commons Attribution 4.0 International License.
---
And that's about it. Be sure to let me know what you thought of my game, and vote for it in the jam if you haven't already!*
*Voting may have closed by the time you read this.
Install instructions
Extract the executable to a suitable location on your computer and run it.
If you're playing on a Windows computer via the .exe file, please ensure that the appropriate .dll files are ajacent to the executable, or the game might not work correctly. The web version has not been tested to work with browsers other than Google Chrome.
Download